Three German TV Series That Can Help You Improve Your Speaking
Three German TV Series That Can Help You Improve Your Speaking
These three German TV series can really help you improve your skills in German language. Because learning a new language is not only about grammar and reading.
The following German TV series are free for watching so it wouldn't be hard for you to find them on world wide web.
Some of them are a little bit older but one thing they have in common : they are or were very popular.
1. Stromberg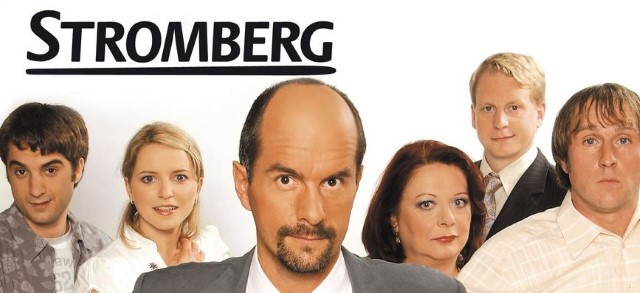 If you ever liked English TV show "Office" than this German TV show "Stromberg" is the right thing for you to watch.
The couple of people working together in an office, more flirting and doing goofy stuff than working, and all that alongside with their annoying boss Stromberg.
There are 5 seasons of this amazing TV show.
The leading male role plays Christoph Maria Herbst, one of the well known German actors.
Maybe you are going to hate, maybe love Stromberg, but one thing is sure : by watching this TV show you are sure going to improve your language skills.
You can watch all five seasons  of the Stromberg TV series on myspass.de or get the DVD from Amazon.
2. Der Tatortreiniger (Crime Scene Cleaner)
This German TV show is one of the most originally written scenarios. I have never seen or heard for such an funny idea.
Although there is a lot of blood (that's going to be cleaned by our leading man), this TV show is really funny and main character plays an actor who is also playing in Stromberg – Bjarne Mädel.
There are not great stories or uncovering of the crimes that have left so much mess that Heiko (leading character) has to clean up, rather there are stories between him and the people that he meets on the crime scenes.
The episodes of this German TV show you can find on Youtube.
3. Loriot
German version of "Monty Python" show was very popular although were only 6 episodes.
"Loriot" describes us of one of the most well-known German comedians, who both guides through the program and acts in little skits about awkward situations in daily life.
The language is really easy to understand and everybody speaks official German , not dialect, which is good thing for learning.
You can find many clips and even whole episodes of this series via Youtube (search), some of them even with English subtitles.